Sri Lanka: The Filmmakers Island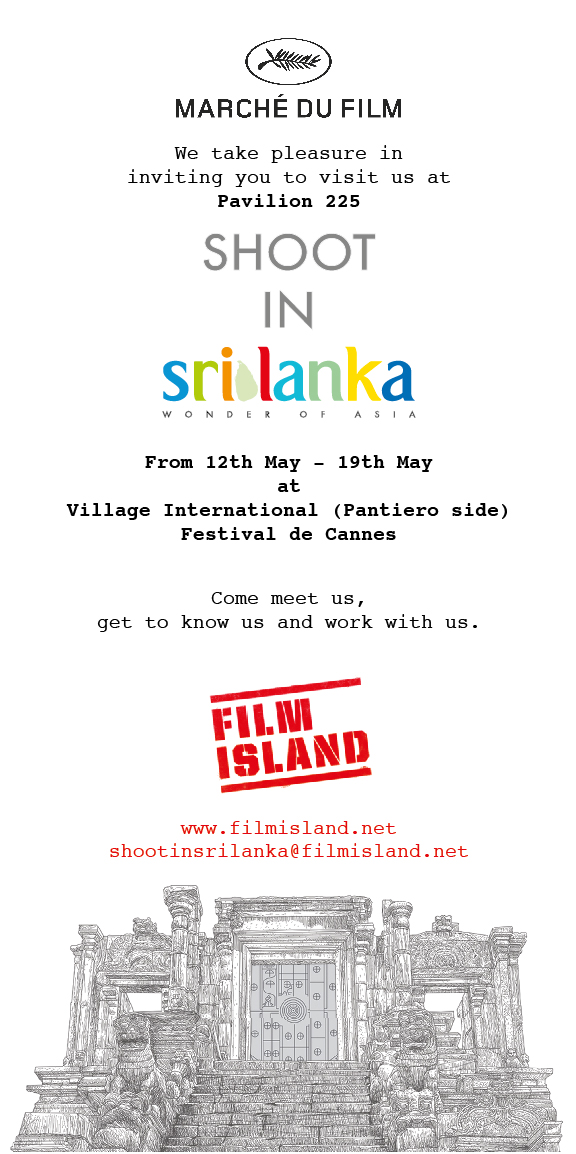 Sri Lanka has often been thought of as a popular tourist destination with golden beaches and ancient sites, but the island's diverse visual appeal comes with many other possibilities that filmmakers are bound to discover on arrival.
Sri Lanka's most sought after film director Prasanna Vithanage and Cannes award-winning filmmaker Vimukthi Jayasundera invite filmmakers across the planet to visit the island Sri Carol Reed called "the most natural and complete outdoor set" to explore the possibilities of bringing their dream productions to life. The island's varied landscapes, architecture and culture combine with ease of doing business and economic benefits that you won't find anywhere else in the region. Sri Lanka is open for business, letting filmmakers explore its boundless possibilities.
Vithanage and Jayasundera are an integral part of Film Island (www.filmisland.net), the newest Film Production and Distribution Company in Sri Lanka. Both filmmakers work in partnership with a team of top film producers and strategic business partners to market Sri Lanka marketed as a unique destination for film shoots, offering the best in-class line production services. While many films have been shot in Sri Lanka in the past, Film Island plans to market the country much more strategically and aggressively, making film production a more lucrative FDI earner for the country. Film Island has the added advantage of being a company of renowned filmmakers who have produced and directed innumerable films in Sri Lanka.
Film Island, with the support of the Sri Lanka Tourist Promotion Bureau (SLTPB) and Ministry of Foreign Affairs will be making a journey to the Festival de Cannes this year in an effort that will see Sri Lanka represented for the first time ever with a pavilion at Marche du Cannes. Drop by at the market to meet with Film Island, pick up a guide to filming in Sri Lanka and let Vimukthi Jayasundera and Prasanna Vithanage give you a personal take on why the island has everything you need to make it your next film location. As a part of their programme at Cannes, Film Island will be signing 4 MOU's with three Indian Film Companies and one French Production Company to promote Sri Lanka as a shooting destination for potential film productions.
Film Island comprises a team of professionals who develop sharp strategies that would help Sri Lanka attract film producers from different regions and promote the country on the platform of Film Tourism, similar to the successful strategies New Zealand, Malaysia, Korea and China have implemented in the past. Let Sri Lanka and its untapped potential become the backdrop to your next production.