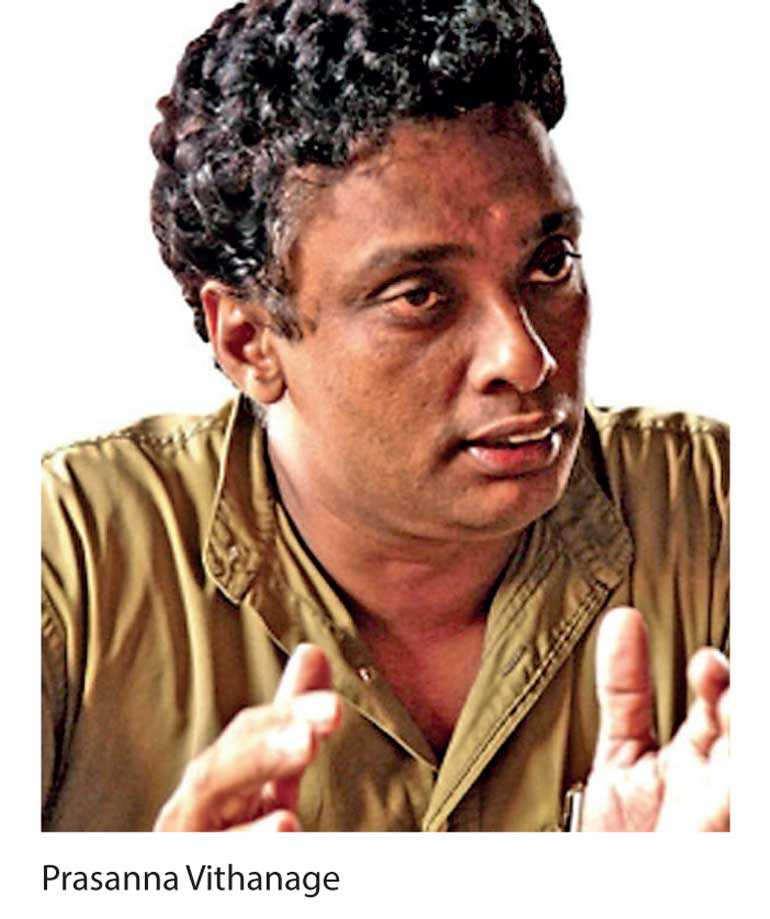 Prasanna Vithanage has embarked on his dream film project 'Gaadi' (Children of the Sun); a period drama, placed during the final phase of the Kandyan Kingdom. 'Gaadi' is based on folklore and historical events during this time. The film will start production in June this year aiming at local and international audiences. This will be an international production with teams from Sri Lanka, India and Europe coming together.
As per the current schedule, the theatrical release of the film is planned for July 2019. Film Island (www.filmisland.net) will be undertaking the production of this ambitious and impassioned project.
This is Film Island's maiden entry into local film production. The team behind the company truly believes that a country's development should be measured not only by economic growth, but by human capital development and by its appreciation towards creative sensitivities and sensibilities. The long term aim of Film Island is to lead this industry to flourish beyond our shows and instil a greater cultural and creative appreciation in our people. "Since enhanced sensitivity and sensibility built through the arts helps in many positive human outcomes, we wanted to support this drive by Prasanna, who has committed his entire life for the cause of enhancement of the cinema industry through creative and visionary strategies," said a spokesperson for Film Island.
"This has been my dream film for many years and I have been planning and waiting for the right moment. This year turned out to be that moment with the right investors, cast and production team all coming together seamlessly. The main cast is already finalised and I am happy that I got the fresh face and fresh talent I was looking for, for the lead roles. For me this is going to be my magnum opus!" said Prasanna Vithanage.
Ajay Rai of Jar Pictures, one of India's leading Independent Motion Picture Production companies will be investing in a Sri Lankan film production for the first time as a co-producer in this film. Behind this project are the Indian film industry stalwarts such as Rajeev Ravi who will join the team as the cinematographer, A. Sreekar Prasad as the editor and Tapas Nayak as the sound designer, enhancing the core team.
"We have been discussing this film for a long time and I am so glad to know that it is now ready to roll. I am doubly glad that I am able to be a part of 'Gaadi', which I know for a fact is Prasanna's dream project," said Rai.
"We acknowledge the financial commitment from our local business leaders who wish to see this industry flourish by supporting bankable films and dependable directors like Prasanna Vithanage, and we hope that this trend will continue in the future," commented Sandya Salgado, Business Strategist at Film Island.
(Source:http://www.ft.lk/entertainment-sectors/Film-Island-starts-work-on-Prasanna-s-epic-movie—Gaadi-/10405-655868)