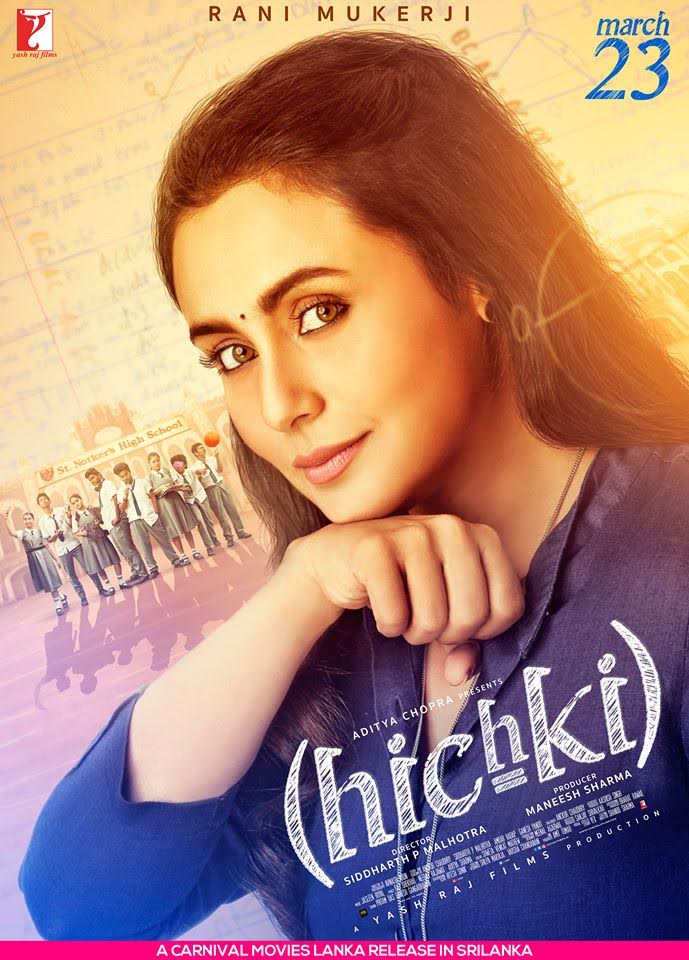 From the prestigious 'Yash Raj' films comes 'Hichki', the latest release from Carnival Movies Lanka, the newest movie importer to Sri Lanka, committed to bringing the latest international movies, including Hollywood and Bollywood movies of repute to Sri Lanka. Carnival Movies Lanka is strategically aligned with Film Island Pvt Ltd, who continue to be committed to developing the local movie industry through innovative service offerings and international partnerships.
'Hichki' is an adaptation of the Hollywood film 'Front of the Class', which was based on the book by the same name. It's the story of a courageous teacher with Tourette Syndrome, with Rani Mukerji playing the lead role.
A movie about hope, overcoming obstacles and the resilience of the human spirit.
In theaters in Sri Lanka from March 23rd 2018, coinciding with its global launch.
Movie: Hichki
Language: Hindi (with English subtitles)
Director: Siddharth P Malhotra
Produced by: Maneesh Sharma
Staring: Rani Mukerji
Release Date: March 23, 2018